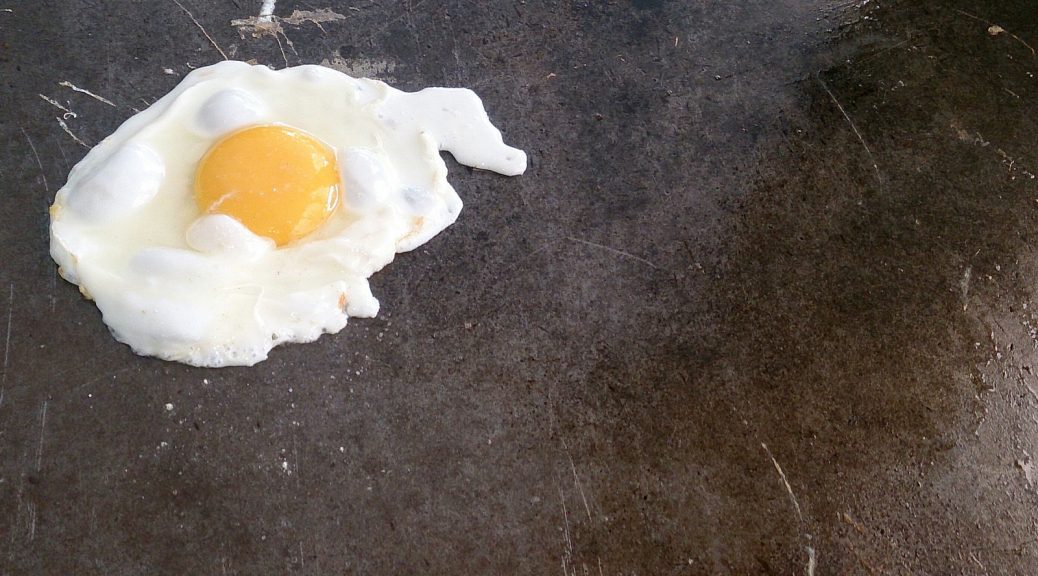 Sunny Side Up
Sunny Side Up
Today's an exciting day for me because I can tell y'all that I have some new words floating around the internet. A flash piece that I wrote, "Sunny Side Up," is live over at Spelk, so I thought I'd share a little info on where this piece came from and why I'm excited to get it out there.
If you've read any of my stuff, you know that I typically write about twenty-something dudes who are having relationship issues or going through some first world problem or another. And if you've ever thought to yourself, "Adam, I really wish you'd try to branch out and try something new," this piece over at Spelk is the one for you. The idea for this story came from of my MFA professors encouraging me to take my typical protagonist and write about the exact opposite. And while "Sunny Side Up" still has a relationship problem at its core, it's much heavier and serious than my normal stuff. I don't want to give too much away, but the story is about an older woman, Martha, who's struggling with the dementia of her longtime husband. It's a little more serious and not at all funny like my other works, and I'm happy with how it turned out. More than anything, I'm grateful to Spelk for giving it a good home and putting it amongst great company. I've admired them for a long time and love the work they're doing, so I'd encourage you to check them out when you're able.
Writing this story was tough for me. It's only 500 words, but having to put myself into the head of a character so far removed from my experience was a tough task. That being said, the practice was well worth it; I enjoyed taking the time to put myself into Martha's head, experience something different than my normal writing process, and tell what I think is a good story with it. Writing "Sunny Side Up" was different for me, but I loved it and hope you enjoy the story, too.
Image courtesy of ProjectManhattan [CC BY-SA 3.0 (https://creativecommons.org/licenses/by-sa/3.0)]